Supreme Courts Basketball, one of Chicago's largest indoor basketball courts, has announced plans to expand its gym-hosted camps and leagues for summer 2022. Summer camps and leagues offered to young basketball players from Chicago by Supreme Courts has always been a hot commodity for basketball fans and those aspiring to turn pro.
Summer basketball programs, also known as summer scrimmages, are intended for the development of players interested in gaining meaningful playing experience. Camps and Leagues are ideal for players available throughout the summer months! All interested players must register and introduce themselves. Teams will be selected once all players are present. Supreme Court coaches will officiate, coach and supervise all summer scrimmage matches.
Summer scrums are expected to take place on Tuesday afternoons and Friday mornings throughout the summer months. Boys and girls in grades 3-8 are welcome to participate in the program. Besides the summer scrimmages, there are a few exciting tournaments coming up this summer, including fan favorites like Jumpstart Mini Camp, Illinois Attack Summer Camp for Boys, Illinois Attack 3rd Annual Girls Camp, Rising Stars Skills and Strength Camp , Elite The Attack Shooting Academy program, the Elite Ladies Attack Camp for young girls and the most popular Dynasty Skills Academy program for young girls and boys. Each summer program and game aims to help develop young players' games while providing exciting opportunities to play basketball in a professional environment.
Over the years, the Supreme Courts have been responsible for producing some of the brightest stars in the sport of basketball. Many young players went on to play basketball at the college level and even at a professional level.
A Supreme Courts Basketball Coach Explained the Philosophy of Summer Youth Basketball Camps and Leagues "Our goal is to push every player to be the best they can be on the pitch and simultaneously teach them life skills such as honesty, teamwork, self-confidence, hard work, communication, respect for others and critical thinking."
One of the parents whose children play in court said: "When I picked up my daughter on Friday, she told me she had a lot more energy than in training. She felt like she jumped higher, was faster, and played really well. Children learn to overcome their pain and emerge better and stronger. "
Readers can visit the official website for more information on summer camps and upcoming leagues at the Supreme Court by visiting https://www.supremecourtsbasketball.com/. Players interested in registering for the summer games can also register through the website.
About Supreme Courts
Based in Chicago, Supreme Courts is one of the most trusted and reputable professional basketball courts in the city, complete with a state-of-the-art gymnasium. Currently, the facilities consist of large, full-size courts that are primarily designed for tournament play. Besides, the Supreme Courts are also the battleground for many youth basketball teams, playing in various tournaments every year. The court has been recognized for providing "best in class facilities" for young basketball players who aspire to play professionally.
###
Contact
Supreme Court Basketball
888 Frontenac Street Aurora, Illinois 60504
Telephone: (630) 340-4645
E-mail: [email protected]
Website: https://www.supremecourtsbasketball.com/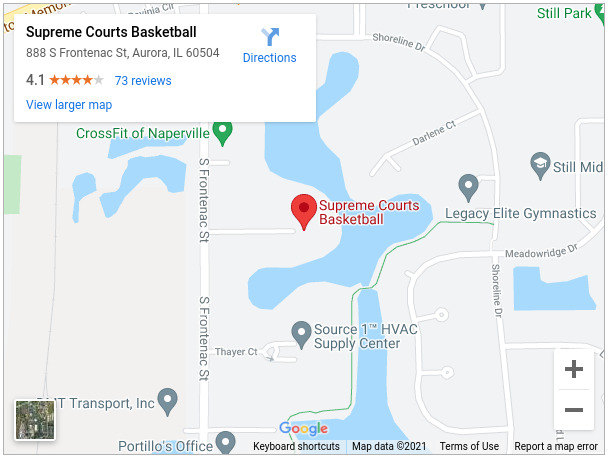 Newsroom: news.38digitalmarket.com
Build ID: 279871