Curl BC is thrilled to welcome nine curlers with lived curling experiences across Curl BC's 8 zones. They will be instrumental in reinvigorating Curl BC's programs and services for young curlers and competitors at the U9, U12, U15, U18, U21 and U25 stages of long-term curler development.
The Youth Advisory Committee (YAC) is responsible for making recommendations to Curl BC staff or appropriate Board sub-committees responsible for the development, promotion and growth of youth curling, both competitively and recreationally. . The YAC will form three sub-committees that have ongoing work plans focused on making progress in the following areas of youth curling development:
Achieve a better understanding of young people's desires and expectations for competitive and recreational curling experiences;
Increase in the participation of young people in the junior programs organized by the clubs;
Increase in the participation of young people in the youth elimination competitions;
An increase in the number of young people making the transition to adult play-off competitions, from club championships to mixed, men's, women's or mixed doubles.
Increased youth membership in curling clubs affiliated with Curl BC;
Increased youth participation in curling in schools (elementary, secondary and post-secondary)
Increase appeal and interest in curling among young people.
Increase in the number of youth participating in volunteer activities at all levels of curling, including but not limited to: club camps, tours, zone, provincial and national events. This could include helping with event organization, officiating, coaching, club operations, etc.
Meet the team of nine curlers who will be working towards reinvigorated programs and services and making progress in the areas above:
Jorja Kopytko is a confident, energetic, fun and driven individual. As a YAC member, Jorja would like to increase the number of young curlers in BC by reducing some of the challenges that junior curlers have finding a team and people to play with. Jorja also acknowledges that dividing her time between school, work and curling can be difficult, but likes the balance of all three. She would like to see more young people in British Columbia experience elementary school age curling through field trips to clubs. The curling achievement that Jorja is most proud of was qualifying for and competing at the 2022 National Junior Championships in Stratford, Ontario.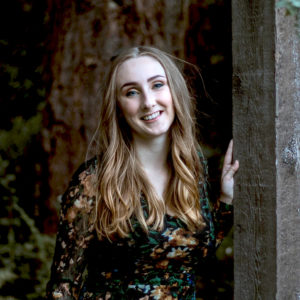 Hannah Durant is a hardworking, dedicated, outgoing, positive and passionate individual. As a member of the YAC, Hannah would like to work on solutions that reduce competition/travel costs, team-finding challenges, and create a culture where curlers feel supported as they transition from youth curling to youth curling. adults. Hannah would like to achieve this by funding or creating more transition programs, so that young curlers are encouraged to stay in the sport, even if they are not at a competitive level. Hannah would like to ensure that these programs take place in accessible areas across the province. Hannah is very proud to have graduated from college and worked in her chosen field as a Research and Negotiations Associate.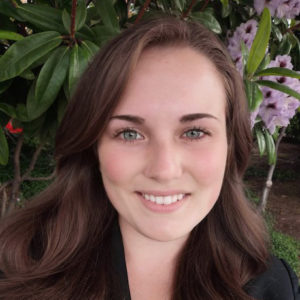 Kayla Wilson is hardworking, caring and a team player who uses her organizational skills and reliability to collaborate and bring new ideas to the table. As a member of the YAC, Kayla would like to support greater consistency during competitions and tours, promoting the benefits of participation to all who play. Kayla is proud to have an engagement group throughout her schooling that has allowed her to make international students and immigrants feel welcome in new communities. In addition, she had the chance to discover various cultures and origins, which reinforced her interest in international relations.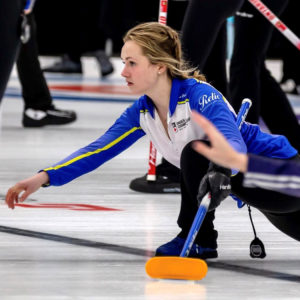 Keelie Duncan is a strong, independent leader who is highly driven, intelligent, kind, and compassionate. As a member of the YAC, Keelie would like to develop strategies for organizations to provide greater support for athletes to travel to events/tournaments and develop youth curling by hosting more "try curling" events in British Columbia communities. Keelie is very proud to have received several sportsmanship awards at major events and to have won the bronze medal at the 2022 National U18 Curling Championships.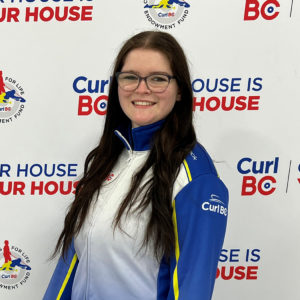 Lauren Cochrane is described by many as a confident, up-and-coming, and funny person with the self-awareness to know what she needs to succeed. As a member of YAC, Lauren would like to promote a culture and environment where teens can be proud to be curlers and want to promote it to their friends, family and community. Lauren's greatest accomplishments in curling are her gold medal at the BC Winter Games and winning the 2023 Canada Games Trials. Lauren was also selected for the Provincial Honor Choir and has won a gold medal in singing.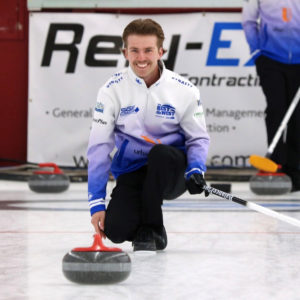 Logan Miron is a passionate, caring, hardworking and dedicated person who is ready to discuss problems and find solutions. Developing new curler recruitment tools, providing branding/marketing programs and plans for teens getting involved in league play, and supporting athletes looking to find a new team in their communities are three areas that Logan is passionate about supporting as a YAC member. He is most proud of his career as a paramedic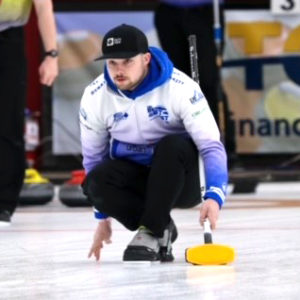 Matthew McCrady is passionate, open, honest, loving and never backs down from a challenge. As a member of the YAC, Matthew would like to provide young curlers with additional programming after they have progressed from a junior club program, helping the transition into competitive play. He would also like to support the rebuilding and marketing of competitive leagues for young curlers to help make the transition from a "new curler" to a "competitive curler" more simple and inclusive. Matthew's proudest curling moment was winning the BC Junior Championships in 2019 and his greatest professional pride was working as an assistant ice technician under his father, the head technician ice at the 2019 BC Mixed Doubles Championships.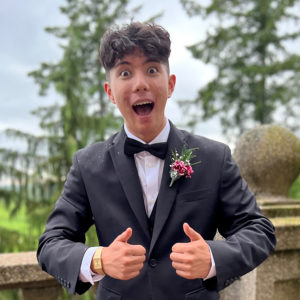 Neil Imada is smart, caring, funny and always looking to be a great curler. As a YAC member, Neil would like to see a wider range of competitive/high performance programs, training and development opportunities for more curlers at the U15 age/stage of development. The accomplishment Neil is most proud of is having the chance to compete in the 2023 Canada Winter Games.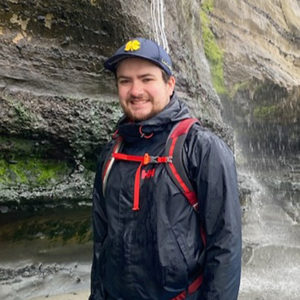 Zane Bartlett is hardworking, committed and kind. As a YAC member, Zane would like to use his problem-solving skills to come up with creative solutions and programs. One of the goals is to see competitive curlers from across British Columbia promoting the sport by traveling to high schools to teach curling to young people, providing an easy opportunity to get into the sport, with the support experienced curlers. By introducing an entire class at once, it would become easy for children to form teams with friends who are in the same class or school. Zane's proudest achievement so far in life is undoubtedly graduating from college. He says: "It was good to see the work I put in and the culmination of all my schooling finally pay off and it was a very memorable experience."
Subscribe to our newsletter
Receive the latest news, tournaments, programs, services and discounts.