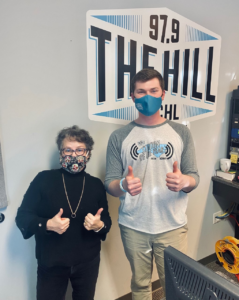 Welcome to the first Cappy Hour of the New Year! Last week Brighton McConnell was joined by Cappy Hagman of Coldwell Banker Howard Perry and Walston for a quick photo of real estate, and the topic on the table in January was homeowners associations.
Cappy says she has "mixed feelings" about HOAs, because like everything, there are two sides to it. On the positive side, "if you have a really good set of commitments and they're applied correctly, they drive compliance and in real estate compliance generates value," Hagman explains.
One of the issues Cappy has with HOAs is that they aren't regulated in the state of North Carolina. "There is no requirement on education or training, or courses or anything," she said. In other words, the pacts and the way they are regulated can vary from one neighborhood to another.
Another aspect of HOA regulation is the rise in popularity of services like AirBNB or VRBO. A homeowner's ability to rent out their home for a short period, or even a long-term lease, can be affected by a neighborhood HOA's decision.
Cappy's advice? Get involved in your HOA! According to Cappy, getting involved directly is "the best way to keep an HOA from expanding too much into areas it shouldn't belong to."
Listen to Brighton and Cappy's full conversation below. Whether you are interested in buying or selling a home in our area, or want to ask Cappy a question about local real estate, chat directly with Cappy by sending an email to CappyHour@wchl.com .
---

Cappy Hagman is originally from North Carolina and a proud graduate of UNC-Chapel Hill. She has lived most of her adult life in the Triangle and thinks it is simply the best place to live! Cappy has been a Chartered Real Estate Agent since 2004 and to this day she welcomes her work with the same enthusiasm and enthusiasm as on the first day. Cappy believes her customers deserve the best and that's what she strives to deliver every day!
Related
Source link