Char-Koosta News
HOT SPRING – The Montana State University Flathead Reservation Extension Office (FREO) in Polson is hosting three Flathead Reservation 4-H Youth Camps this summer in Hot Springs, Dixon and Elmo. The camp, which took place from June 29 to July 1 at Hot Springs Elementary School, was attended by approximately 14 area children.
FREO program assistant Brenda Richey said this is the first time they have offered these camps and they hope to do so again next summer.
Permanent FREO employee Claudia Andrade and MSU undergraduate intern Kyla Andres led the Hot Springs camp for the three days. Andres was hired to design and run the camps.
Camp activities included land exploration, soil exploration, the study of insects, water cycles and energy consumption. The activities aim to develop self-confidence and promote teamwork.
At the camps, CSKT's Natural Resources Wildlife Division and Tribal Health dental hygienist Cyndie Marengo will make presentations.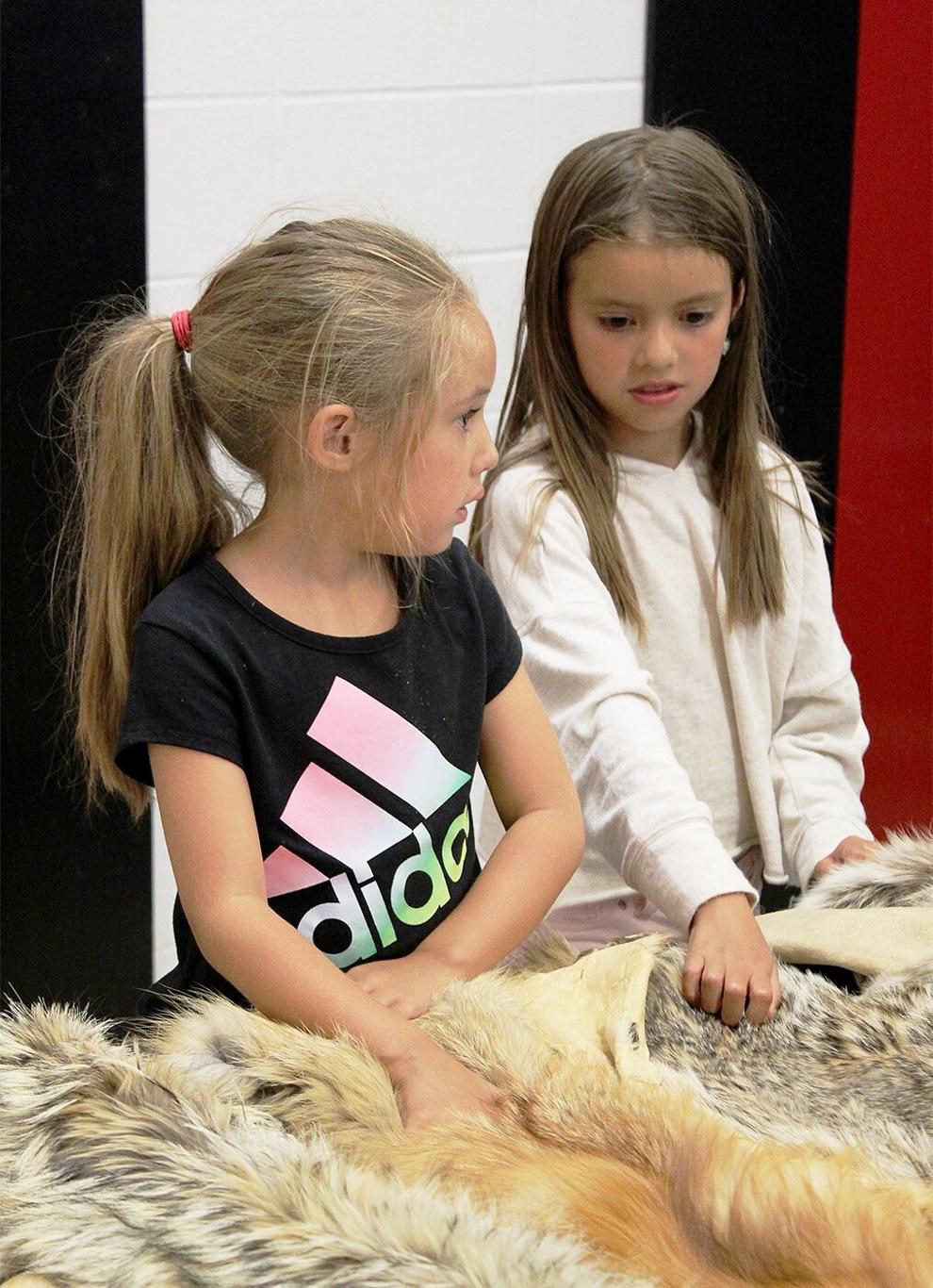 Wednesday afternoon June 30 at Hot Springs Camp, CSKT Wildlife Technician Kaylie Durglo gave a wildlife presentation to share information about wildlife, carnivores and the importance of reducing conflict with the Bears. Durglo has worked for the Department of Natural Resources under the Wildlife Management Program since March and this was the first time she gave an educational presentation. Durglo said she looks forward to doing more presentations in the community. Her favorite part of the presentation was seeing the excitement and curiosity of the children.
"They asked great questions and shared some pretty interesting wildlife stories with me," Durglo said. "I think there might be promising biologists in the group."
Durglo said she remembers when she was a child, members of wildlife management gave presentations at the camps she attended and they had a lasting impact on her life.
Richey said the goal of the camps is to introduce or reinforce knowledge about agriculture and natural resources through a "learning by doing" approach.
FREO is a federally recognized tribal extension program and received a grant from the Native American Agriculture Fund to host the camps. The grant provided funds for camp employees, supplies and refreshments for camp activities.
The next camps will be at Dixon School July 12-14 and Elmo August 10-12 from 10 a.m. to 4 p.m. each day.
Camps are free and families and students can register by emailing Richey at: flatheadreservation@montana.edu.